The mission of Gutierrez Holistic Family Medicine, LLC is to serve patients in all walks of life, with personalized, expert care, in a timely fashion.
Dr. Gutierrez is a dual board-certified physician who provides primary care for all ages with a holistic view. He is Mayo Clinic and Navy trained.
Dr Gutierrez offers the following services:
Mediation guidance
Mindfulness-based stress reduction

Exercise prescriptions

Reversal of disease

Preventative care

Weight loss guidance

Sports physicals

Annual physicals or wellness exams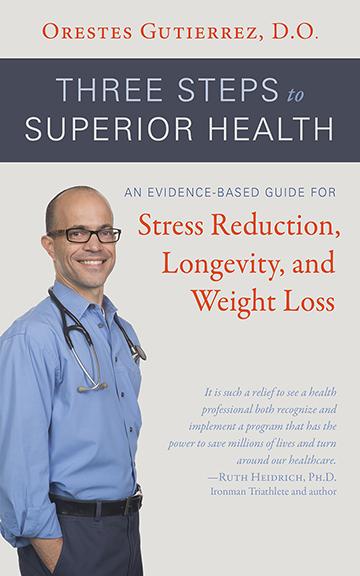 Order now from amazon on link below.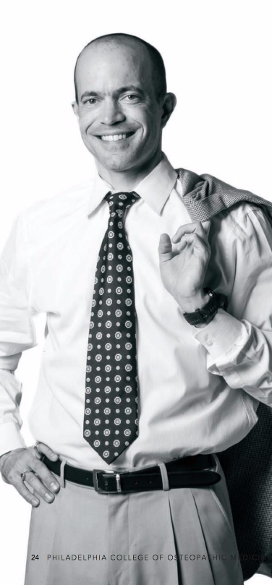 Patient Reviews
"I have never been to a doctor who has cared so much" BM
"After visiting your practice I never want to go back to the big group practice because it is cold and they don't know me." TB
"You say I can present with more than one problem and I dont have to reschedule for another office visit...Wow!" JL
"This is the longest time I ever spent with a doctor in one visit." MK
"Doc I love your bedside manner." KP
"I have only seen you twice but I feel like I know you better than my previous doctor of 10 years." RH
"Thank you for not being like all of those other doctors." JL
"A doctor who acts like a real person!" SM
"I am really impressed with the time you spent and attention to details and the way you examined my knees was more than any other doctor has ever done" JW
"I was seen by 4 different doctors who could not figure out what was wrong and you got the correct diagnosis on the first visit" TM
L.O.V.E.S. The Answer Book Reviews
I found myself crying, laughing, contemplating and rejoicing as I read this captivating book in
one sitting. I could not stop reading it. It was too much fun. It is filled with inspiring stories,
helpful anecdotes and necessary information. Dr. Gutierrez has done it again. He has given us a
practical tool for high-level integrated medicine for the whole person.
-Reverend Judith Elia
In L.O.V.E.S. the universal principles that are found in all major philosophies and religions, are
shared in a clear and concise manner and is destined to inspire! Through the sharing of personal
stories, wisdom sayings from master teachers, past and present, and the author's innate
understanding of these principles the reader is masterfully guided into understanding how these
principles will transform your life. When applied in daily life, these principles will promote
peace of mind, optimum health, and an understanding of our purpose in, and oneness with all of
life.
The profundity of this book opens the heart and mind to receive and experience at a deeper level,
the importance of unconditional love and acceptance in our daily walk through life in this varied
and beautiful world. Even the sharing of practical and helpful application of the principles is
inspiring. Dr. Gutierrez has done it again. Well done.
-Reverend Sherry Lady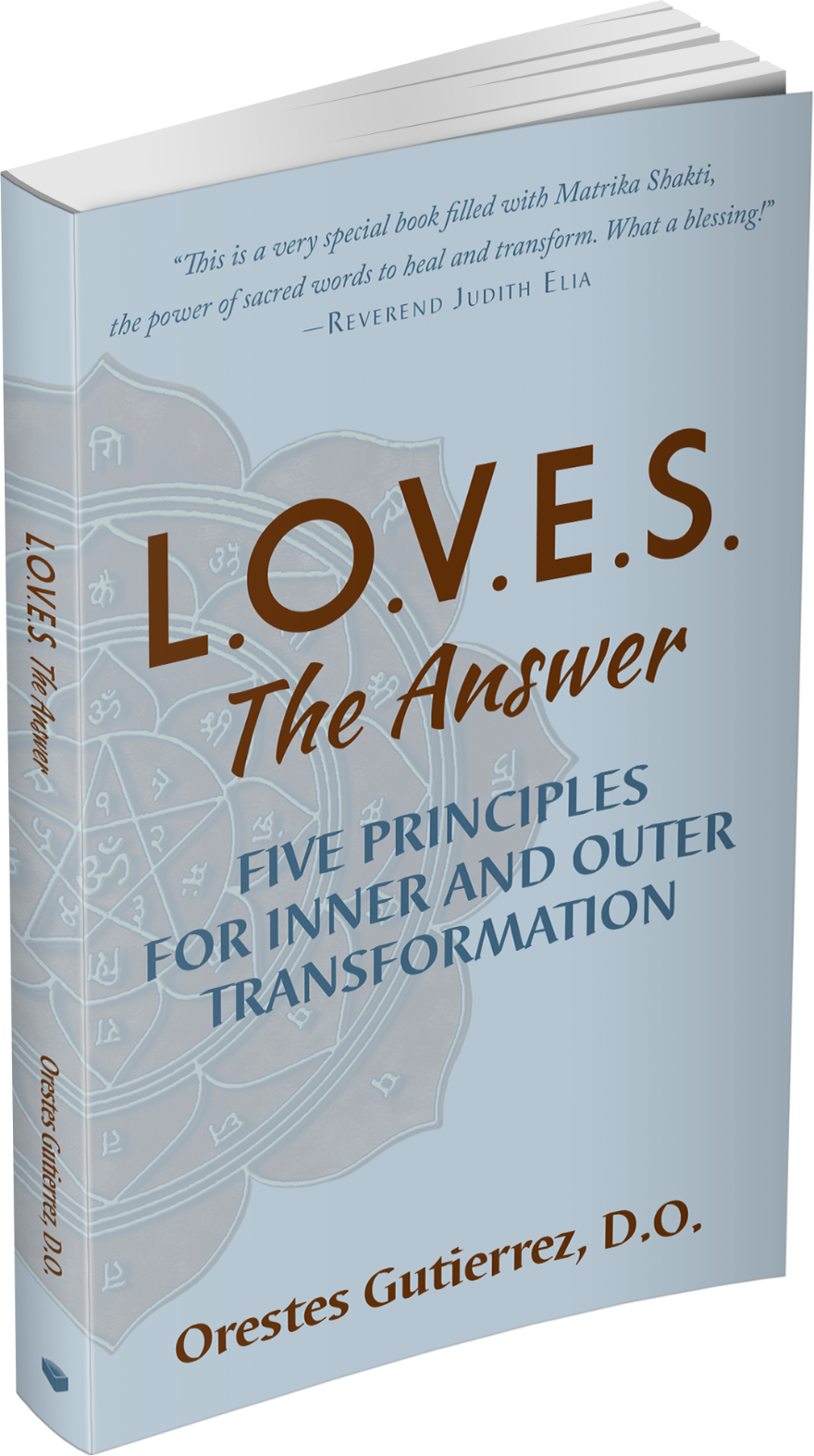 Order now from amazon on link below.
3575 Donald St Suite 110, Eugene, OR | 458-205-5907