Dr. Gutierrez is a dual board-certified physician who provides primary care with a holistic view. He is Mayo Clinic and Navy trained.
Dr Gutierrez offers the following services:
Primary care services for the entire family

T

rigger point injections & Vitamin B12 injections

Osteopathic Manipulation Therapy

Prevention & Treatment of Chronic disease such as obesity, hypertension, diabetes, heart failure, low testosterone, anxiety, depression, insomnia, musculoskeletal pain, coronary artery disease, fibromyalgia, chronic fatigue, asthma, COPD, and many other conditions.

Evaluations for Medical Marijuana Program

Mindfulness & Meditation guidance for stress reduction

Exercise prescriptions for specific health goals

Weight loss guidance for specific health goals

Annual physicals or wellness exams

& Sports physicals

Lifestyle Medicine Prescription
Dr. Gutierrez has special interests in longevity, sports medicine, and nutrition. Whether you are looking for a Spanish speaking doctor, a Holistic provider, an IMP, or simply a friendly primary care physician, Dr Gutierrez will be happy to serve you.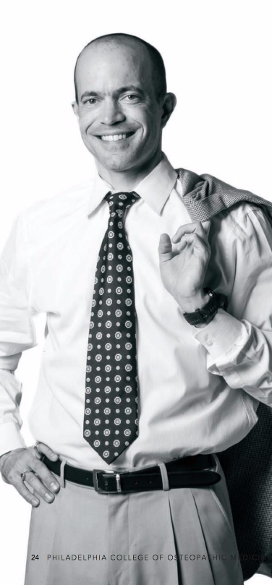 Patient Reviews
"I have never been to a doctor who has cared so much" BM
"After visiting your practice I never want to go back to the big group practice because it is cold and they don't know me." TB
"You say I can present with more than one problem and I dont have to reschedule for another office visit...Wow!" JL
"This is the longest time I ever spent with a doctor in one visit." MK
"Doc I love your bedside manner." KP
"I have only seen you twice but I feel like I know you better than my previous doctor of 10 years." RH
"Thank you for not being like all of those other doctors." JL
"A doctor who acts like a real person!" SM
"I am really impressed with the time you spent and attention to details and the way you examined my knees was more than any other doctor has ever done" JW
"I was seen by 4 different doctors who could not figure out what was wrong and you got the correct diagnosis on the first visit" TM
3575 Donald St Suite 110, Eugene, OR | 458-205-5907